Being in the creative industry I love sharing ideas and concepts that can make you think about things a little differently.
After milling through the TEDTalks archive I found a video that I thought might be a bit of a game changer for me and the way I view annoying 404 errors. You see them all the time; click a link and bam; 404. It literally is like walking into a glass door! I don't think I've come across any inspiring or clever 404 errors ever, but get it right and you're on to a winner.
Effective web design is all about the user experience; If every base is covered from first glance to checkout you're on to a winner, but how often do we as web designers and developers figure to design a specific 404 error page that instead of annoying our customers reminds them why they came to us in the first place? That's the difference between creating a functional website and creating a website where the user experience has impacted every step of the design. Definitely something I personally will be more aware after watching this little gem!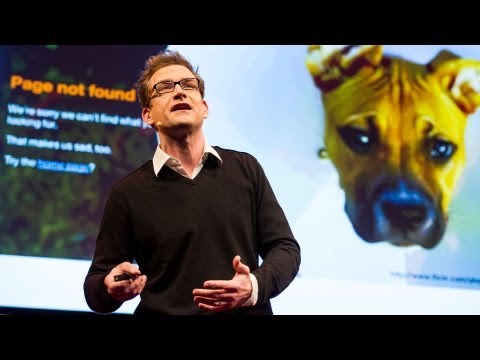 TEDTalks are informative videos of people giving seminars on topics relating to all kinds of things in all kinds of sectors. The topics can be somewhat dull but the speakers cut through the drudgery with insight and passion- it's a hub of thought provoking content, if you haven't already I'd definitely recommend checking it out.